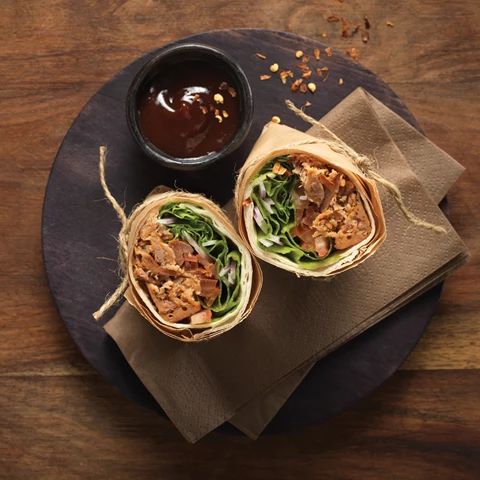 Burrito with Pulled Pork
Ingredients
12 oz Tulip Pulled Pork
2 Red onions
2 Tomatoes
4 Flour tortillas
Crisp lettuce
7 oz Grated cheese
Canned sliced jalapeños
Print recipe
Procedure
Julienne the onions and tomatoes.
Heat the pulled pork in a frying pan for 5 minutes and break into pieces.
While the pork is heating, warm the flour tortillas.
Place some lettuce on the tortilla. Top with the pulled pork, onion, tomato, jalapeño and grated cheese. Fold the tortilla tightly closed and serve.
Tip
Serve with your favorite dip.